BVCA Summit 2018 Case Study
For The British Private Equity & Venture Capital Association (BVCA) from 09/04/19 and is Featured in Showcase
Responsive Design
User Experience (UX)
User Interface Design (UI)
Web Design
Web Development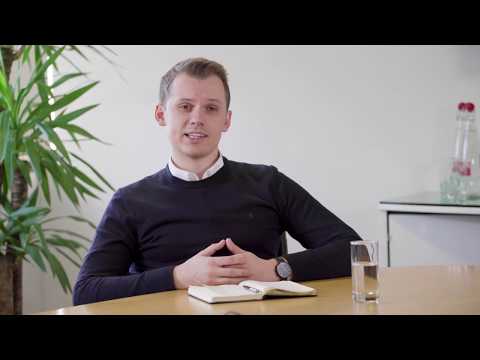 The Challenge
BVCA needed an outstanding campaign microsite to communicate the event and drive bookings.
BVCA Summit is the key flagship event held annually in October, attracting leading figures from across the worlds of business, finance and politics.
Being a two-day event, it was crucial that they could display different content relevant to each day such as speakers, agenda and sponsors. This would need to be clearly visible, and it needed to be easy for the user to switch days with the simple click of a button, without navigating away from the page. The event had numerous early birds, different ticket packages and multiple price points depending on member type, so it was imperative that this section was made as clear and simple as possible. Cantarus faced the task of creating a campaign microsite that reflected the event's high profile and promoted its awareness, using the theme of Sectors, Stages, Strategies.
Our Solution
We decided it was only fitting for the whole concept to be based around a game of chess – exuding professionalism, but still being fun and innovative.
The goal was to drive awareness and get bookings, and so to achieve this, Cantarus created a mobile responsive website to ensure the overall user experience was easy and smooth.
We used elements of the chess pieces for certain sections, while being creative for the registration phase. The main header banners were scheduled in such a way that they were playing a game of chess from the Super-Early bird, Early bird and the full price depicting a check-mate. For the agenda section, we used our interactive Cantarus Core Timeline module, which not only split the agenda between the two days, but also by the day i.e. splitting morning, mid-morning, afternoon and evening sessions, where a user could click any section and scroll down the timeline to reveal what sessions would be taking place in that time-slot. We ensured that the navigation menu would always stick to the top of the site with a clear 'book now' call-to-action, which stood out to drive registration.
The Results
The campaign site ran from March – October 2018 with really impressive results.
36,165 page views across the 2018 Summit website with an 81.28% increase in unique page views from 2017
1m 40s average time spent on page. This is a 97.91% increase from 2017
10,384 page views of the homepage where all sponsor logos are prominently featured
2,124 page views of the sponsors page where all sponsor logos, company profiles and website links are present
We had over 900+ delegates attending the main Summit Day and 1200+ delegates across the x2 days which was a huge success for BVCA
To drive traffic to the website and event booking, the BVCA social media results are below:
132,415 impressions (Number of times users saw the Tweet on Twitter)
929 engagements and 56 retweets
523 tweets posted using #bvcasummit2018
164 contributors
3,622,730 impressions of the hashtag #bvcasummit2018
607,697 twitter unique users potentially reached
Overall, the BVCA Summit conference was a massive success, with delegate feedback on networking opportunities rating at 60% Good and 32% Excellent, with 100% saying they would attend next year's BVCA Summit. Cantarus has recently launched the new 2019 website and bookings are already available!
Testimonial
"Feedback from the delegates was that they were able to navigate through the website easily and efficiently. We believe this was achieved through good use of design as well as interactive elements along with clear call-to-actions and mobile optimisation."
Greg Whittaker, Marketing Manager