Delivering Live Content through Display
For Swift Innotribe from 08/11/17 and is Featured in Showcase
Brand Advertising Creative
Campaign Planning
Data Science
Direct Response Creative
Lead Generation
Media Buying - Planning
Online Creative
Online Media Buying
Programmatic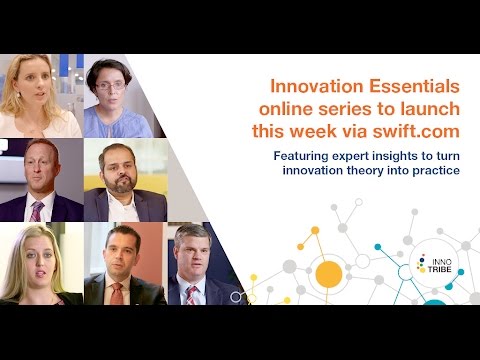 "illuma delivered a highly engaging campaign that exceeded all our targets. Especially through the use of live content units, we found an innovative way to keep building our event's audience. And this is an approach we will keep building on in future."
Kevin Johnson, Head of Innovation Programmes
Innotribe was launched in 2009. Benefiting from SWIFT's central role within the financial industry, Innotribe seeks to reinforce the importance of collaboration when it comes to innovation, supporting all actors of the FinTech sphere, including SWIFT, to move forward together. Its Sibos event allows for 8,000 people from the industry to share ideas during a three day conference.
Goals
- Pre- and post-event, drive interest in Innotribe@Sibos conference
- During live event, attract additional audience in real-time for its content, targeting niche, engaged audience
Challenges
- Capturing interest of senior, time poor business audience
- Produce creative & campaign execution to match a highly innovative, forward thinking event
Results
4x amplifications from content units quadrupled conference numbers
19.6s average video play time per unit
3x performance - campaign CTR Vs. industry average
The illuma Difference
1. Improving Performance - illuma used machine learning to optimise the campaign, before, during and after the event, maximising responses and conversions.
2. Targeted Scale - Using data analysis, we targeted relevant audiences in real-time, inviting them to watch the event live. Algorithms built in-house provide sustainable, accurate scale.
3. Live Innovation - Creating units with live content brought novelty as well as immediacy to campaign. It also helped build engagement with a senior business audience.
With over 50 years of combined media and advertising experience, illuma has a team of dedicated professionals ready to support brands develop their online strategies.
illuma works in collaboration with statisticians and mathematicians from renowned universities in the UK and China. This specialised team is led by Dr Anagnostopoulos from Cambridge University and Dr. Yan from Beijing University.