More than a new site launch.
For Sanlam UK from 26/02/19
Crafted has used the following skills/services in the project.
B2B - Brand Strategy
B2C - Brand Strategy
SEO
User Experience (UX)
Web Design
Web Development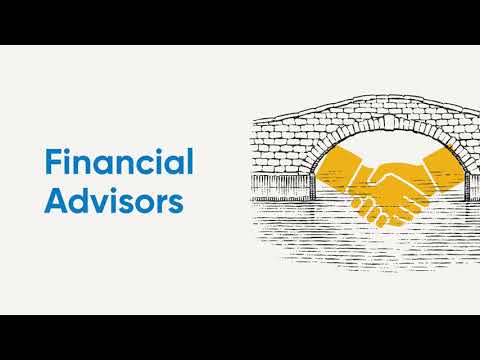 Sanlam's wealth of experience providing financial products and services spans over 100 years. Following a customer insights project, Sanlam UK wanted to turn the discoveries into action and commissioned Crafted to redefine its digital presence.
Technology is changing how people research, consume content and engage with wealth management services. We've helped Sanlam UKcapture this opportunity and in doing so, set a benchmark for the industry.
Goals:
- Provide digital insights to inform Sanlam's future marketing strategy
- Showcase Sanlam's brand principles for quality advice, asset, and discretionary fund management services
- Deliver a website with a flexible CMS and EMS scalability
- Support user experience and engagement, driving lead generation and conversions
Putting the audience in the driving seat.
Customers have better (and faster) access to wealth management advice than ever before. While that helps attract new investors to the market, it also puts more emphasis on delivering a great user experience; something that sat at the heart of this project.
Armed with a solid understanding of Sanlam's differing audiences, our teams created a sitemap that answered their varying needs, from experienced advisors to new investors, about to craft their financial future.
Working with Sanlam UK's marketing team, we identified 27 key user needs. The main navigation and search centred around the varying requirements that relate to Sanlam's service offering. From someone with investments approaching retirement, to an employer looking to provide financial staff benefits, the navigation caters for everyone seamlessly.
Each area of the site has been carefully considered; the search function is predictive, has synonym and smart/typo tolerant functionality and stemming to suggest relevant queries before the user has finished typing.
The website strikes a beautiful balance between financial education (adhering to strict legislation) and conversion orientated goals. In line with Sanlam's role as a trusted advisor in the finance sector, the site offers informational zones such as a knowledge hub for new investors and a resource area for financial advisors.
Clear, but not overpowering, CTAs work throughout the site to connect potential customers with Sanlam financial advisors. Users are provided with a tool to create their own individual brochure based on the products and services they're interested in. A GDPR-compliant data capture allows for further marketing activity plus an accurate insight into an individual's needs for an incredibly relevant remarketing campaign.
It's what's on the inside that counts.
Underneath the slick front-end lies an intuitive CMS. Content adding is flexible, from updating homepage widgets to tagging up content to support the user navigation. Sanlam's marketing team can highlight key events such as budget releases, giving them pride of place across the website.
Crafted's SEO team played a key role throughout the site build, from initial site mapping and wireframing through to tracking implementation using Google Tag Manager. With any good SEO strategy, it didn't stop there. The team are continuing to optimise the site moving forward.
Take a look for yourself - www.sanlam.co.uk