Award Winning Leica RTC360 Global Product Launch Campaign
For Leica Geosystems from 10/12/19
The Think Tank has used the following skills/services in the project.
Brand Advertising Creative
Content Marketing
Content Strategy/Creation
Copywriting
Corporate Video
Design Strategy
Digital Animation
Digital Full Service
Digital Strategy
Direct Marketing Creative
Email Marketing
Integrated
Lead Generation
Native Advertising
New Product Development
Online Advertising
Online Analytics/Measurables
Online Creative
Online Media Buying
Optimisation/Conversion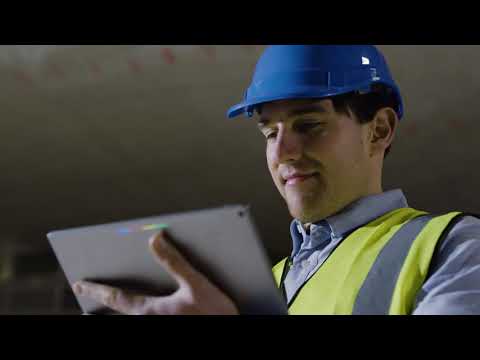 Launching the future of 3D reality capture for Leica Geosystems
Winner of Campaign Effectiveness Award at the UK Agency Awards 2019, 'Best B2B Marketing Campaign' Silver Award and 'Best Integrated Campaign' Nominee - Prolific London Marketing Awards 2019
For the launch of Leica Geosystems' RTC360, a laser scanner that creates 3D digital environments designed for use in the construction, plant and public safety sectors, The Think Tank was tasked with developing a strategy, media-neutral idea and integrated marketing plan.
The Leica RTC360 promised to transform laser scanning; to reflect this ground-breaking product and position Leica Geosystems as an innovator and industry leader in 3D digitisation of environments, The Think Tank established new terminology and created a whole new market segment for the brand to own: 'Reality Capture'.
A media-neutral idea focused upon three key attributes of the Leica RTC360: Fast, Agile, Precise. It included content designed to educate three key audiences (construction, plant and public safety sectors) on the applications, opportunities and product benefits, as well as a docu-soap style video that followed the day-in-the-life of a user and demonstrated the Leica RTC360's speed, accuracy and ease of use.
As part of the strategy to educate potential buyers, content was promoted through a range of digital channels including electronic direct mail, paid social, native and display advertising.
The campaign was launched in June 2018 at HxGN Live conference in Las Vegas and the multi-channel approach, combined with continuous optimisation throughout, delivered high awareness levels and engagement, resulting in Leica Geosystems' most successful launch in many years. Sales targets for the year were reached within only 6 months and the return on investment for the campaign reached 345:1 in just nine months.
The campaign delivered more than 14 million impressions, 22,000 online sessions and 3,121 goals achieved with a conversion rate of 14.1%. The term 'Reality Capture' has become synonymous with Leica Geosystems, with their website ranking in the top three for almost all related terms on Google globally.