So Called Music Video
For Colorwave from 12/02/19
Nucco Brain has used the following skills/services in the project.
Brand Advertising Creative
Content Strategy/Creation
Digital Animation
Online Advertising
Social Advertising
Virtual Reality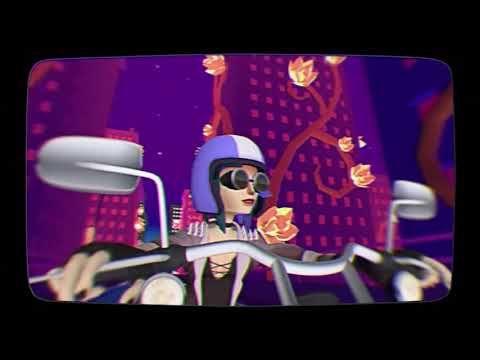 So Called || Colorwave
Storytelling studio Nucco Brain has collaborated with German indie rock outfit COLORWAVE to create an animated music video for their new single 'So Called', set in a surreal post-apocalyptic world. 'So Called' is a manifestation of Nucco Brain's passion for pushing the boundaries of innovation and technology; created not for branding or marketing purposes, but because Nucco creatives love to see what they come up with when they let their imaginations run wild.
'So Called' features a Mad Max-inspired character riding a motorcycle across three imaginatively rendered environments: a city, a forest and a desert. As she rides, she emits bursts of colour that change the landscape: the city becomes overgrown with lotus flowers, the forest becomes intertwined with snakes, and the desert becomes a vista of enormous floating jellyfish. Our chosen art style has a retro feel that's reminiscent of early 3D video games. Making it all look and feel relevant in 2019 required us to tap into the nostalgia of this bygone era: the finished product harks back to CRT television animation, and an 8-bit version of the song can be heard right before the first chord of the maintrack.
Our multidisciplinary team built this surreal world in Unity: an engine traditionally used for gaming. This allowed us to render video sequences from the engine in real time, animating the characters, scenes and lighting with full iterative control. We could change elements such as the colour of the jellyfish bloom on the fly, saving a huge amount of time on production. It meant that we were able to complete this fully 3D-animated and interactive project in three weeks, with a team of less than 10 people.
We're extremely pleased with how 'So Called' turned out, and the overwhelmingly positive reactions we've received have made us keen to explore these types of passion projects further.

Get in touch if animation is the right fit for your next project.
Credits:
Creative Director - Stefano Marrone
Art Director/Co-Director - Ryan Lovelock
Lead Animator/Co-Director - João Vasco Leal
Tech Lead - Ted Wallace-Williams
3D Artist - Sara Calzada
Concept Artist - Joanne Dertili
Software Developer - Liviu Antoni
Animator - Sam Francis
3D Artist - Jesus Cardenas