HAAGEN-DAZS - Brand and Packaging Redesign
For Haagen-Dazs from 25/04/17 and is Featured in Showcase
B2C - Brand Strategy
Branding Design
Design Strategy
Packaging Design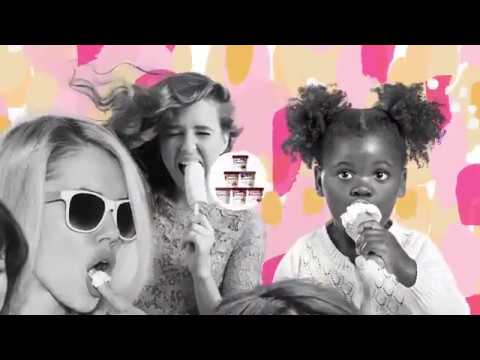 The Challenge
Häagen-Dazs was once the luxury ice cream of choice. But in 2017, while the ice cream inside remained peerless, the outer brand was looking old and out of touch with the modern, young consumer.

Our challenge was simple. Get Häagen-Dazs back to its accessible luxury best.
Our Response
We revisited the brand's roots and discovered a rich story of a USA émigré turned entrepreneur who dreamed big.

Obsessed with quality ingredients and inspired by the old-world elegance of Scandinavian design, the brand's founder set a course we wanted to follow - reintroducing Scandi design principles of simplicity, elegance, balance, and proportion to the brand.
Flavour Through Pattern
We commissioned artists from all around the world to represent the flavour experience of each product. Over 50 flavours were taste tested (someone had to do it), developed, art directed and drawn.

These art pieces became the central feature on all Häagen-Dazs packaging, being used throughout all communication touchpoints including global retail spatial designs and menu designs.
Brand Identity
In the spirit of Scandinavian simplicity and to improve brand recognition, we simplified the iconic logo from a two-colour black and gold version to an elegant mono burgundy colour.
Brand Book
To inspire the global marketing team and cement the new brand tone and look and feel, we created the Häagen-Dazs brand book; everything you need to know about the best ice cream in the world.
Brand Film
We also brought the Häagen-Dazs brand story to life through an animated film, which has been used online and across Häagen-Dazs shops globally.
Limited-editions
Consumers' love must-try, limited-edition experiences, so we introduced limited-edition ranges as an opportunity to engage millennials and gain reach over Instagram.

Over the last two years, we've collaborated with Kitty McCall to create bold, stand-out pack designs for the first two seasonal limited-edition ranges.

The 'floral' concept gave us license to test and learn, exploring monochrome logo design and taking the pattern across the entire pack.

The powerful use of illustration communicates the exotic flavours available, taking Ha?agen-Dazs into a more contemporary space with stand-out power on shelf, whilst driving further millennial buy-in.

The results were huge, with young consumers finally buying into Häagen-Dazs' contemporary new look.
Global Shop Retail Designs
Ha?agen-Dazs' shops were dull and dated.

Using our brand story to inform every element of the design, we developed a global scheme that our target audience would want to explore and be seen in. A space fully connected to the packaging design, reflective of Scandinavian design and packed with Instagram enabled moments.

The scheme is designed to flex across six different shop formats of varying scales and experience, across all 850 shops.

Our retail design ensures stand-out, social media moments and an air of contemporary luxury throughout.
Retail Global Menu Design and Art Direction
To support the renovation of the retail stores, we designed a complete visual overhaul of the brand's menu; introducing fresh, minimal product photography along with a sharper tone of voice and a cool new functional format, in both physical and digital outputs.

The photography used for the menu designs drove both consistency and economies of scale, being used across window displays, outdoor posters, lightbox units, freezer graphics, plasma screens, social media, and in-store wall murals.
RESULTS
The results were instantaneous, with the new look and feel driving both sell-in and sell-out. Upon sale in the UK, the brand saw an immediate 66% increase in sales.

Over the first 12 months, the brand reported a 37% uplift in annual UK sales, resulting in a +1.7% increase in UK market share.

The new redesign saw a cultural detonation on social media, with Instagram posts featuring the #haagendazs hashtag up +500%.