Jameson #BeOriginal 360
For Pernod Ricard from 01/02/16 and is Featured in Showcase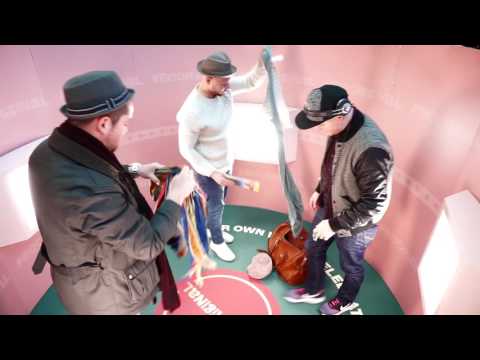 the challenge
How could Jameson, the world's best-selling Irish Whiskey, make the most of St Patrick's Day in Worldwide Duty Free and drive consumer engagement around their #BeOriginal Campaign?
the spark
WWDF as a channel gives us time, passengers will stop and engage if we have an interesting story to tell. So, we encouraged passengers to express their own individuality in the lead up the St. Patrick's Day in order to amplify Jameson's credentials as a true Dublin original. We decided to create a unique experience in which to celebrate event, the excitement of travel and the brand's authentic Irish attitude......and with not a shamrock hat in site.
the connection
We invited Gatwick travellers to #BeOriginal in our bespoke 360 photo booth for a chance to win an authentic St Patrick's Day experience in Dublin.Custom software was created to enable to photo booth to live link to all the display screens in the airport whenever a photo was taken. The event was filmed an cut into a social media film which was shared across multiple social media platforms.
the results
- exposed to 150,000 passengers over 4 days
- over 1,000 youtube views in the first 24 hours
- +39% sales uplift on the previous year
the awards
IPM 2017 - Use of Interactive Technology (Gold)
IPM 2017 - Experiential Creative Execution (Gold)
IPM 2017 - Alcoholic Beverages, Beer, Wines & Spirits (Silver
IMC European Awards 2017 - Branded Content (Silver)
IMC European Awards 2017 - Digital Communications (Bronze)
IMC European Awards 2017 - Innovative Idea or Concept (Bronze)
Frontier Awards 2016 - Marketing Campaign of the Year
Drinks International 2016 - Marketing Campaign of the Year
Duty Free News Interantional 2016 - Best Marketing Campaign