For the moments, for the motivations, for everyone living with cancer
For MacMillan Cancer Support from 18/07/19
Brand Advertising Creative
Copywriting
Direct Marketing Creative
DRTV Creative
Press Creative
Social Advertising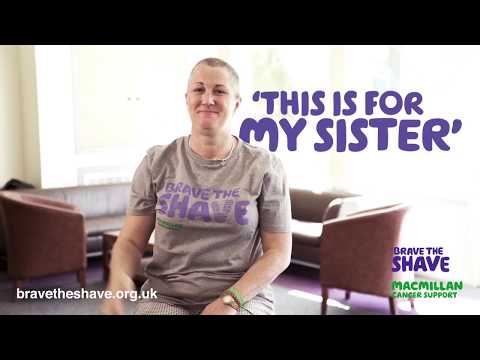 Background
Since its launch in 2015, Brave the Shave has raised over £16.8 million for Macmillan Cancer Support. With thousands of people braving the shave last year, 89% of whom had a close friend or family member with a cancer diagnosis, Macmillan were looking to take what is already a hugely successful ask and create a fresh and engaging campaign to spread the word even further.
We kicked off the project with our Creative Director, Lee, picking up the clippers and braving the shave for Macmillan – and we were all astounded how much was raised, it was more than double our goal. Friends, family, colleagues and clients all donated extremely generously and the engagement from everyone throughout was amazing.
Starting the project this way enabled us to witness firsthand how Brave the Shave not only raises vital funds and is a fantastic way for people to do something amazing in the name of loved ones who may be affected by cancer, it really brought everyone together.
This is for...
Tying in with an overall brand refresh for Macmillan, we wanted to make sure every aspect of Brave the Shave was unified, inspiring and accessible. This meant rethinking how photography was used to capture the shaves themselves, how copy could create a cohesive journey from radio ads to envelopes and creating an advertising campaign that was both eye-catching and true to the heartfelt reasons behind people's shaves.
Connecting with future brave shavers
Macmillan's research indicated that the majority of Brave the Shave sign ups were now directed from digital advertising, Facebook non-static being particularly effective.
We created a suite of ads ranging from those targeted at people cold to the cause, to those shown to people who had started their registration. Adverts ranged from engaging animated clippers moving across the screen to reveal copy to carousels revealing Sallie's shave story.
The Results
What we created is a rounded campaign that drives motivations as the primary driver. Using heartfelt dedications, authentic photography and bold, colourful illustrations across multiple touch points have given the ask a presence that is both uplifting and engaging whilst staying true to the highly personal and often poignant reasons people choose to Brave the Shave. Which is really important – we've managed to maintain to the excitement of the ask as well as create an output sympathetic to sufferers, connecting purpose to the fundraising activity and the motive behind taking part.
If you'd like to Brave the Shave, we would wholeheartedly encourage you to do so. Go on!