The RNLI Fish Supper 2016
For RNLI - Events from 11/07/17
Bright Blue Day has used the following skills/services in the project.
Branding Design
Events Design & Development
Events Management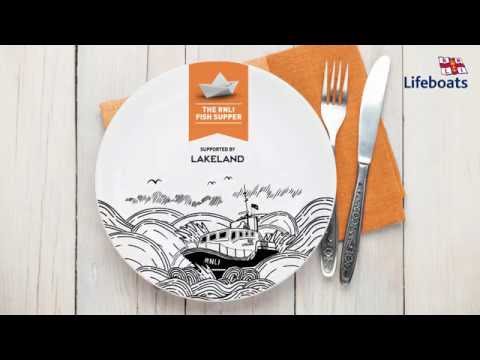 Bright Blue Day is working with the RNLI to develop a series of own brand experiences that will connect the charity to new audiences as it responds to the changes to email opt-in laws. The first of these is Fish Supper.
In a country obsessed with Masterchef, Bake Off and 24hr cooking stations, we wanted to tap into our love of providing food for enjoyment and entertainment. The Fish Supper is a charity event where people host a fish-themed supper in their own home, inviting friends and family and collecting donations in the process.
DOWNLOAD THE FULL FISH SUPPER CASE-STUDY HERE.
A new way to engage with the RNLI.
The Fish Supper campaign offers a new way for people to engage and contribute to the RNLI – a move away from just emotional stories around the saving of life. The Fish Supper provides an opportunity for anyone to create their own charity event with friends and family, in their own home.
To encourage take up of the idea, Bright Blue Day knew they needed to make it easy and fun to host a Fish Supper. They created a fundraising pack that included ideas for fish–inspired recipes, place cards for guests and tips to prepare a theme, create a music playlist or organize after-dinner entertainment.
Bright Blue Day were responsible for the design and content for the website, including this promotional video.
Promoting the event through social
Social media was a crucial channel to recruit hosts for the Fish Supper.
Jessica Williams, client leader for the RNLI at Bright Blue Day, said, "We did a few things for the first time with this campaign on social. We used Pinterest to share recipe ideas from users that could inspire Fish Supper hosts. We also ran Facebook advertising using the carousel format that gave us more space to tell the story visually."
Bright Blue Day also worked closely with OMD and PR for advertorial coverage and social enhancement.
Results
100% increase in income vs 2015
Met 100% of target for opt-in
Met CPA target
Met 172% of target for income per participation
DOWNLOAD THE FULL FISH SUPPER CASE-STUDY HERE.