"Full Force Zero Sugar" - Coke Zero & The Rise of Skywalker
For Coca-Cola from 05/12/19
Brand Culture has used the following skills/services in the project.
Activation
B2C - Brand Strategy
Campaign Planning
Copywriting
Experiential Marketing
Online Creative
Packaging Design
Partnership Marketing
POS/POP
Promotional Marketing - Planning
Shopper Marketing
Sponsorship - Rights Negotiation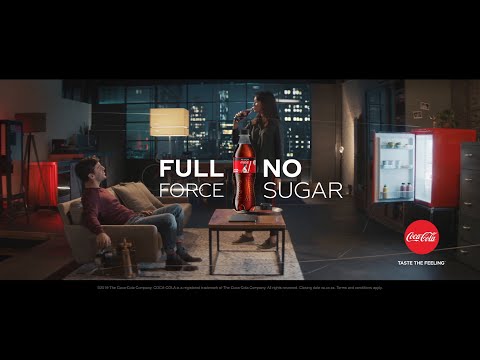 Context
In 2017, Coca-Cola Zero Sugar had partnered with Disney/Lucasfilm around the cinema release of Star Wars: The Last Jedi to deliver a successful promotion across several European markets, which Brand Culture helped activate as lead agency.
For the release of the final film in the saga – "Star Wars: The Rise of Skywalker" – in December 2019, Coke's Western Europe Business Unit wanted to go even bigger and better, encouraging even more markets to participate.
Solution
As lead agency, Brand Culture's role involved shopper creative and design, campaign management and stakeholder coordination. We acted as the key point of contact for Coke's brand, shopper, digital, experiential and cinema teams, Coke's ATL and Digital agencies, and also oversaw all campaign development and artwork approvals with Disney's promotions team. Our key tasks included:
• Campaign messaging development
• Campaign Key Visual design and adapts
• Market Shopper Campaign Toolkit
• In-store and In-cinema experiential ideas
• Development and delivery of a first-of-its-kind in-cinema promotion with Odeon
• Overall campaign management, ensuring delivery on time and on budget
Outcome
Currently live, the campaign has been activated in a total of 49 markets across Western Europe, South America and Asia, surpassing market participation benchmarks.