Clean & Conscious Beauty Launch
For Holland & Barrett from 20/02/20
Barrows Global has used the following skills/services in the project.
Consumer Market Research
Content Performance & Optimisation
Copywriting
Design Strategy
Environmental Design
Exhibition Design
Experiential Marketing
Infographics Design
Innovation
POS/POP
Product Design
Qualitative Research
Quantitative Research
Shopper Marketing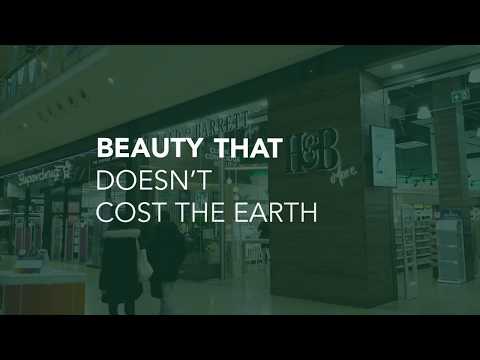 Designing a new store concept and vision to mark the launch of Holland & Barrett's new Clean & Conscious Beauty positioning.
To capitalise on the growth of the Beauty category, Holland & Barrett tasked Barrows with creating a category identity to support their new Clean & Conscious positioning, translating it into a new store concept.
Our approach
Barrows was responsible for each step of the process from the concept through to execution.
We started by developing a new 2D and 3D visual identity for the category, leveraging naturalness, with supporting communication, such as "Beauty that doesn't cost the Earth", to help articulate the new positioning. This visual identity was translated into the design of the store.
In addition, we aimed to address the current pain points on the shopper's path-to-purchase with our new design. This included, creating more inviting window displays, improving the navigation and modernising the overall look and feel, bringing it in-line with the expectations of health and wellness shoppers.
The Clean & Conscious concept store, launched at H&B's flagship in the Bull Ring centre, Birmingham
The store features a new window display standard, opening up the line of sight, enticing customers in. Upon entering the store customers are greeted by an 'experiential table', fitted with a sink and basin for brands to host engagement sessions. Other new units include an Aromatherapy station, where shoppers can browse for products by mood, and a new cosmetics bays, enabling H&B to accommodate a number of new cosmetic product listings.
Results (so far!)
Initial shopper research shows the store has significantly improved perceptions of Holland & Barrett and has successfully tackled the pain-points, making it easier for shoppers to find the products they are looking for, providing a better overall shopping experience.
+ 30% Category Growth vs control stores